We provide the ultimate services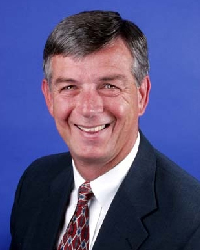 11 Things You Should Know About Business Coach… Barry Rose
He has over 28 years of experience helping business owners with solutions for their challenges.
His diverse business career includes experience in managing and running a division of a fortune 500 company, project leader for developing field customer service best practices, negotiation and consultation with business owners and regulatory agencies, project manager for 25 employee publishing company, owning and operating small businesses, as well as extensive business experience in training, marketing, sales, business development, and revenue and profit improvement.
He has a passion to help business persons meet their personal and business goals.
He offers a wealth of practical experience in the areas of customer service, marketing, team building, strategic planning, and especially SALES.
He has a love for people that is expressed in an energetic, warm, and personal communication style. Great at focusing on problem solving and analysis by asking lots of great questions!
He is happily married to his wife of 38 years, Barb, and has three children, Katie, Jason and Becca.
Barry was born in Camden, NJ, raised in Barrington, attended Haddon Heights High School and Elizabethtown College. He now lives and works in Fort Washington, PA. He has a strong desire to have a positive effect on the economy of the south eastern Pennsylvania region.
Son of a marine draftsman who worked on many designs including the Kitty Hawk, nuclear powered merchant ship Savannah, and the nuclear powered submarine the Pollack.
He has a strong faith, personal conviction and values which manifest in absolute integrity in all of his dealings with others which, when matched with his "can do" attitude, makes him a pleasure to work with.
Active in his local business community supporting the Penn Suburban Chamber of Commerce, The Eastern Montgomery Chamber of Commerce, and The Fort Washington Business Alliance.
Recently he has guided a distressed company in a decision making process to reduce overhead by 50%, increase sales and create profits for the owner, for the first time in two years.